What is Laboratory Freezer/Refrigerator is used for?
Laboratory refrigerators are used to cool samples or specimens for preservation. They include refrigeration units for storing blood plasma and other blood products, as well as vaccines and other medical or pharmaceutical supplies. They differ from standard refrigerators used in homes or restaurant because they need to be totally hygienic and completely reliable.
Laboratory refrigerators need to maintain a consistent temperature in order to minimize the risk of bacterial contamination and explosions of volatile materials. To achieve a high degree of accuracy the refrigerator needs air to circulate and a fan to maintain an even temperature at all times. The fan turns off when the door is open to prevent cold air from blowing out of the unit. Laboratory refrigerators feature separate compartments to prevent cross contamination and can hold specific medical supplies, such as blood or vaccines.
Repair services we provide:
Diagnostic and replacement of any parts in the system such as Compressor, Condenser, Evaporator, Filter, Thermostat and any other parts in case of malfunctioning. Also locating and removing coolant leaks from the system. It is vital to perform refrigerator decontamination in order to keep samples and vaccines safe from bacteria. Also we provide Preventative maintenance by defrosting and cleaning the frost build up and cleaning and replacing filters.
Some common issues:
One of the most common issues is the ice build up in the chamber. Causes temperature fluctuations, drain clogged, not cooling down enough.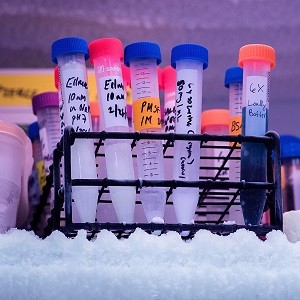 Not performing decontamination regularly.