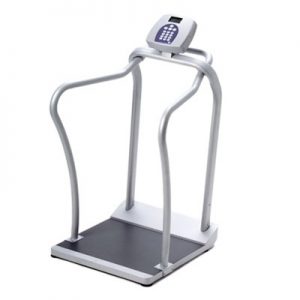 What is Patient scale is used for?
Weight assessment is a critical aid in patient care. It is particularly important in monitoring progression of pregnancies, heart failure status, and when adjusting medications.
Repair services we provide:
Calibration and adjustment of the scales are crucial to the proper determination of patient weight. It must be done regular for weight monitoring result. We also provide repair and replacement of any electrical and mechanical parts.  
Some common issues:
Scale shows improper weight due to poor sensor alignment or worn sensors. Scale not working due to worn batteries.