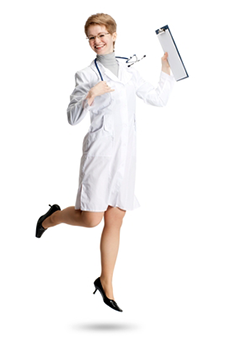 We service a variety of medical equipment that range from general to specific practice apparatus. In general, we service autoclaves/sterilizers, blood pressure machines/sphygmomanometer, defibrillators/AED, EKG machines, electrosurgical generators, patient/vital signs monitors, OR/Exam lights, OR/Exam tables, scales, suction and vacuum pumps, and more. Specifically we service laboratory equipment such as centrifuges, incubators, microscopes, mixers, refrigerators, shakers, slide stainers, and strip washers. In physical therapy practices, we service muscle stimulators, cold/hot packs, hydrocollators, electrical stimulators, fluidotherapy machines, low volt electrotherapy unit, and ultrasound equipment. In dialysis centers, we service lifters, oxygen concentrators, patient scales, centrifuges, and refrigerators.
These are just a few examples of the different equipment we work with but not limited to. 
ACE prides itself on its competitive and reasonable prices. For an appointment or further information, contact us at
917-902-8558 or 718-891-0333.
We look forward to the pleasure of working with you in the future.